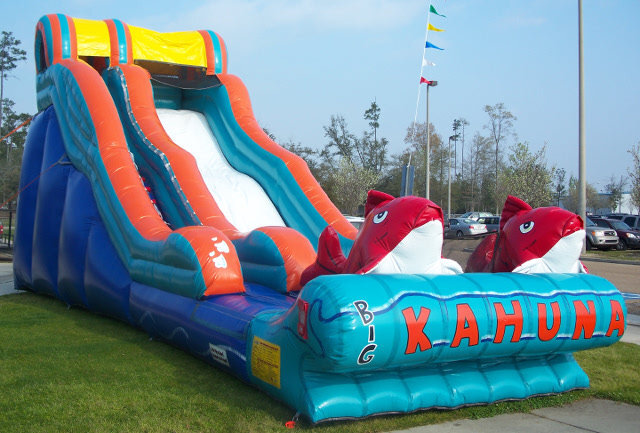 Big Kahuna (Wet/dry)
The Big Kahuna Backyard Water Slide is a party favorite!
This water slide rental has an awesome tropical design and colors. It features easy-to-climb steps as well as ropes to grab the whole way up the 16-foot slide. Water sprinklers at the top will keep the whole slide wet and cool for hours of fun that will beat the heat. This is the best place to be on a warm summer day! This inflatable water slide also features a water collection area at the bottom to make a big splash when the kids slide down! Get splashed today!
Can be used dry**