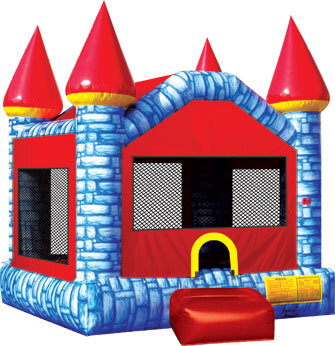 Camelot Castle
Actual Size: 15' L x 15' W x 14' H
Setup Area: 21' L x 21' W x 14' H




Calling All Lords and Ladies to Jump in the Camelot Castle Bounce House Rental Shippensburg
Strouse Entertainment offers the most fun for any event you're looking to host! Our bouncy bounce houses, bounce house slides, inflatable water slides, inflatable obstacle courses offer the bounciest fun you can hope to have.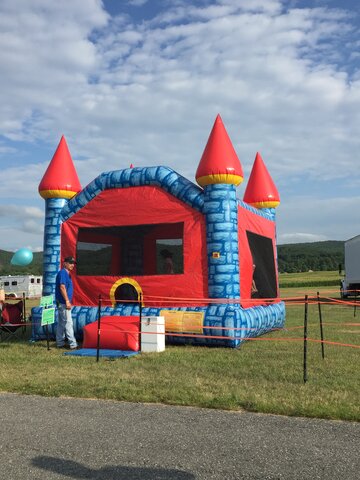 Hear ye! Hear ye! All lords and ladies of the land step forth and enter this enchanted realm of bouncy house fun! Partygoers can show off their jumping skills to the entire squire in this beautiful bright castle! How high can you bounce to prove your worthiness to rule overall? Or maybe there really were astronauts back in the ole days? The only way to find out is to jump in and practice your moonwalk! Either way celebrators of any day and age will have a grand time bouncing, jumping, and moonwalking in the Camelot Castle! The Camelot Castle is the best bounce house if it's time (or any time for that matter). This beautiful bouncy castle is decorated in a beautiful brick pattern as well as four towers complete with conical roofs so there is no doubt your imagination will be able to take you anywhere in time! So much fun to be had in this inflatable!

Dimensions for this castle of fun are 16'4" X 15' X 16'. These dimensions give plenty of room for 8 kids or up to 800lbs to play and bounce safely for ruling over the squire. (Adults may join in the fun too as long as the weight restrictions are followed). 4 walls of netting allow for the "rulers" (parents/guardians) over the lords and ladies to view all of the bouncing festivities and ensure safety at all times! The vinyl provides our lords and ladies with protection from the sun. When a fruit punch break is needed or it's someone else's turn to partake in the bouncing there is a safety step to enter and exit the castle.
Inflatable Safety and Clean Inflatables in Shippensburg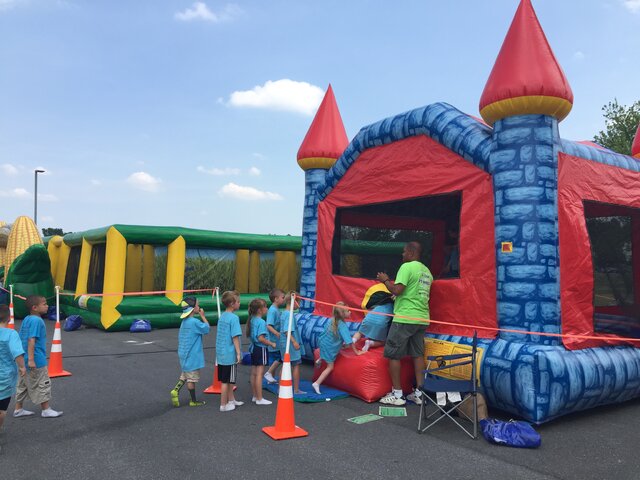 Safety is a priority at Strouse Entertainment. To keep everyone safe at your event you can choose to hire one of our highly-trained attendants to make sure everything runs smoothly. An attendant will supervise people going in and out of an inflatable. Each Attendant can supervise ONLY 1 inflatable.

Our inflatables are cleaned in between each rental for your safety and health (and to the liking of the royal highnesses themselves).
Our inflatables are cleaned/sanitized (Eco-friendly all-natural products) by our professionals for the customers' safety and health before every use.
Call now and speak to one of our professionals about getting your bounce on!
(Adults may join in the fun too as long as the weight restrictions are followed)
Camelot Bouncy House Delivery Area
We offer delivery in Newville, Pennsylvania as well as nearby cities like Chambersburg, Carlisle, Boiling Springs, Mount Holly, Mercersburg, Greencastle, Waynesboro, Shippensburg, New Bloomfield, Newport, Duncannon, Marysville, Millerstown, Landisburg, Liverpool, Blain, Loysville, New Buffalo, and many more.