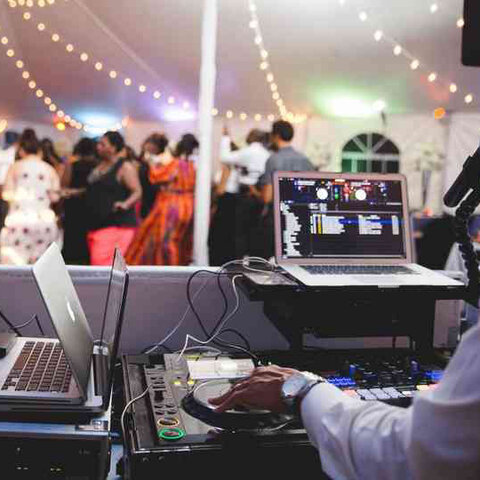 Wedding DJ




$250.00

Please call 717-448-1770 to reserve this item

Music is the heartbeat of your wedding. Once the weeks, months (and sometimes years) of planning have ended and the celebration begins, the DJ will be the one to make sure you and all of your guests are having the time of your lives.
We take a different spin on the traditional sound of the "wedding DJ" by creating an eclectic mix personalized for each one of our couples. We believe that a great DJ is always reading the crowd and communicating with them through the mix - we think carefully about the time, the place, and the people in front of us to choose the perfect song. Once the dance floor is full, we plan to keep it that way - all night. No tackiness, just great music.
We also believe that a significant, overlooked skill of a great wedding DJ, is also being a great MC. Our extensive wedding worksheets make sure that everything is well-timed in a natural, personable way, without being overbearing or tacky. We want to get people involved and excited without stealing the spotlight from our couples.
Most weddings include an eclectic group of guests - all different ages and walks of life. There is a point at every wedding where all of your guests are on the dance floor, together as one, losing themselves in the music we are playing. Your love brought everyone together and we kept everyone together on the dance floor.
We offer full DJ/MC and lighting packages. Contact us for a FREE consultation!